A sugar relationship is weird
I learned two things by working in the sex industry: to be adaptable and to have an open mind. The one adventure I will not repeat is my effort to be a sugar baby.

Sugaring is the odd man out when it comes to sexual services. Sex labor, in my opinion, is an exchange of sexual (or seductive) services for monetary gain. Escorts, brothel workers, and street-based sex workers, as well as strippers, cam performers, porn performers, kink pros, and phone sex operators, fall under this category. The interaction is obviously acknowledged regardless of the profession. When it comes to sugaring, however, the issue is more complicated.

A number of websites advertise themselves as enabling "relationships with fringe benefits" (sometimes known as "sugar relationships"), although few are clear about what this entails. 'An agreement is when individuals are direct with one another and avoid wasting time,' according to one website. It enables people to quickly identify what they require and desire in a relationship. Our profiles make it simple for members to express their expectations.' But isn't it true that expressing your expectations is a part of any relationship? What makes a sugar arrangement unique?

A buddy who has long worked as a sugar baby has a more clear answer. It's about spending time with an older man for the joy of his company, whether social or sexual,' she says. In exchange, the (sugar) baby may receive guidance or mentoring, as well as a pre-agreed stipend.' She also reminds out that sugar daddies exist, as well as sugar babies of either gender. Although the classic circumstance features a younger lady with an older, wealthy guy, this isn't always the case.
Sugaring is not sex
Sugaring isn't sex work, according to many of the websites that advertise it - and many of the clients. In 2019, Dan Savage of the Savage Lovecast interviewed Brook Urick of Seeking Arrangement. Sugaring is "a connection that goes beyond simply sex," she says in the interview. She insists it isn't a business transaction, but admits sex is frequently – but not always – involved.

It didn't make sense to me to classify an agreement in which money is exchanged and dates are held as "not sex work." So, after hearing the Savage Love interview, I decided to look into it further.

I'd already got a lot of experience in the sex industry. I began my career in brothels, then moved on to erotic massage, and now work as an independent escort. All of these occupations have provided a variety of delights. The brothel job was all about getting customers out of the room as quickly as possible, with the discussion being an optional bonus. Clients like the rub-and-tug technique since it focused on pleasure rather than intercourse.

For me, independent escort offers the best of both worlds: a diverse clientele and circumstances ranging from friendship to wild sexual escapades. I'm constantly searching for a good connection, regardless of the sort of job. Long-term regulars, on the other hand, are what keep an escort in business.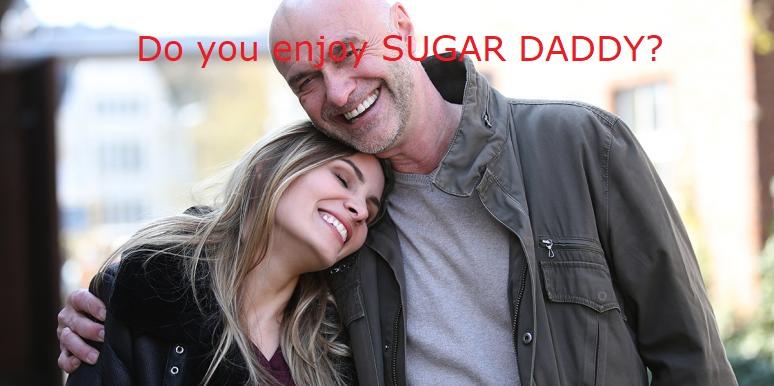 My experience to be a sugar babe
Sugaring seemed like a good idea at the time; surely a sugar daddy would enjoy the intimacy, company, and discussion that I cherish so highly?

I became a member of a well-known sugaring website. First and foremost, membership was not open to escorts, according to the terms and regulations. That rule was disobeyed. After all, no one is interested in what I do for a profession. Aside from the overt whorephobia, it was a typical dating service. I added photographs and a bio to my profile. The distinction was in the criteria provided, which included not just age and attractiveness but also economic level. I didn't know where to begin - is a salary of $200,000 a year suffice as a sugar daddy? Is it better if I focus just on millionaires? I decided I'd set the bar low and see where it took me with so little direction.

And this was most likely my first error because I quickly realized that many of the men who sent me messages were just not genuine. This wasn't surprising; I'd heard people in Australia talk about sugaring and how a lot of guys are simply fraudsters' or how 'they all want stuff for nothing.' To be true, escorting has its fair share of time wasters and unscrupulous customers. However, the percentage of suspect profiles was larger than I had anticipated. It seemed more like ordinary online dating than waiting for a good match: sifting through a lot of garbage to find the gold.

Some of the men's demands were ridiculous. One said, 'Three dates each week for $200.' For that price, you wouldn't be able to receive a back rub three times a week! Many people wanted photographs that were explicit. Some said they didn't make enough money to support a sugar baby.

I've heard that in America, rich people are more comfortable supporting their mistresses. Maybe we're just too thrifty in Australia, striving to get the most bang for our bucks.

After a while, I got a reply from someone who claimed to have some expertise and seemed legitimate. And he was eager to meet her! My acquaintance advised me to double-check that I was being paid. 'Say something along the lines of, 'I expect you to make a gift, so I know you're serious.' But no sum was decided upon; all I had to do was show up and accept whatever was provided.

At a cafe we met. He was an elderly man with white hair. He started sugaring in the United Kingdom and continued after moving to Australia. He offered me $600 after only conversing with me for half an hour, which was far more than I would have been paid for an escort on a social occasion. I knew he was a real sugar daddy because of that and his flashy sports vehicle. He did, however, have some reservations. 'I don't like escorts; I only want to date real ladies,' he explained. His assertion that escorts are phony irritated me, and I couldn't see why he thought a sugar baby would be any different.

He offered me to join him for the day at the Hilton. At ten a.m., we shared a drink in the lobby and then walked upstairs to his hotel room. We had shagged an hour later, and he was 'going to a business meeting.' After packing for a nice day out, I was a little disappointed...where was all this camaraderie that sugaring aficionados kept raving about? As he walked away, he handed me an envelope containing a thousand dollars, which was exactly my two-hour fee as an escort.

He never contacted me again. In retrospect, it's possible that this meeting was a test that I failed. Maybe I was meant to play him for a fool, suppress my feelings to show I wasn't a pro? These unspoken norms were exhausting and aggravating.
Sugaring is not fit for me
I'm concerned that sugaring manners are doing everyone a disservice: customers, who risk wounded feelings because the connection isn't clearly defined, and employees, who can't freely negotiate for what they deserve. I've learned over the years that successful sex work needs communication; how can we establish those limits if we can't discuss costs or expectations?

To be clear, this is just my opinion, and one sugar date isn't really a job. My long-term sugar baby pal enjoyed her work and would do it again if she had the chance. 'I met intriguing people, ate at some of Melbourne's best restaurants, was pampered with romantic weekends away, drank copious amounts of champagne, and was given incredibly beautiful lingerie,' she adds. 'I also felt highly valued; my father always made me feel unique and loved, which gave me a huge boost in self-esteem.'

My own experience was not as positive. Sugaring, according to my one-on-one date, looked to be precisely like escorting, with the same sort of customer, interaction, and pay rate. My customers enjoy dialogue and connection, and they've showered me with enough self-esteem-boosting comments to last a lifetime. Sugaring, in my opinion, is a form of sex job... When it comes to employment, I'll accept an open request, a flat rate, and some genuine enjoyment over anything else.

The jobs we perform are infinitely flexible, ranging from stripping to pornography, from street work to escorting. Different types of employment cater to a wide spectrum of client desires, including thrills, flirtation, friendship, connection, exploration, and pleasure. All I've attempted – and everything I've seen – has only strengthened my appreciation for the clever, tough, and kind people who perform all of these jobs, including sugar babies.

However, I've discovered that sugaring isn't for me as a result of my trial. I'm frustrated with hidden expectations and subtle social signs because I'm too forthright. As an escort, my greatest pleasure will continue to be asking what someone needs from me and then providing it for a reasonable charge.