High Google ranking in the industry
Professional ranking strategy and google search optimisation brings more traffic for your ads.
Your profile will get more views from organic search.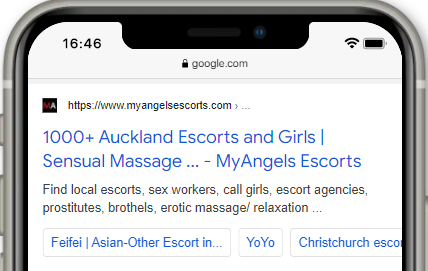 Manage profiles by yourself
Everything is under your control. Free to change your photos, phone number, locations at anytime, anywhere, at your will.
We also have a customer service team who work from 10am to 6pm Monday to Friday. Please do contact us if you have any problem that you cannot handle.
Publish your ad in 3 quick steps
MyAngels Escorts has the fastest and easiest publishing method available on the market.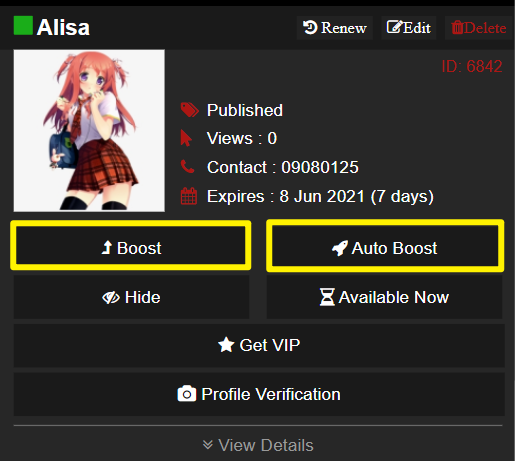 Boost your profile
Every new ad comes with a daily free Boost when it's first listed. The Boost will be activated when you create your ad or you can set the time for this free Boost in your account. It's Free!
The awesome "Boost" function lets you purchase a Boost and push your ad to the top of the listings. This will get you more hits and more clients. After applying your boost, your profile will return #1 within the carousel that matches the users searched result. You will remain #1 until another advertisers boosts their profile, in which case your profile position will drop to #2, then #3, and so on.
The brilliant "Auto Boost" function allows you to get many boosts to your ad with one easy purchase. You can find this feature in your account where you can set the time gap between Boosts and how many Boosts you want. The Auto Boost function lets you move your profile to top of the page again and again.
Hide your profile
The helpful "Hide" function gives you the ability to make your ad invisible if you want. This puts you in control of when your ad is or isn't visible online to My Angels visitors. The ability to Show/Hide your ad at any time. Great for when you are taking a break.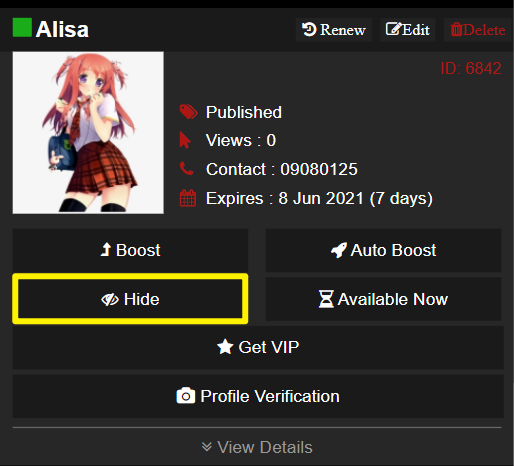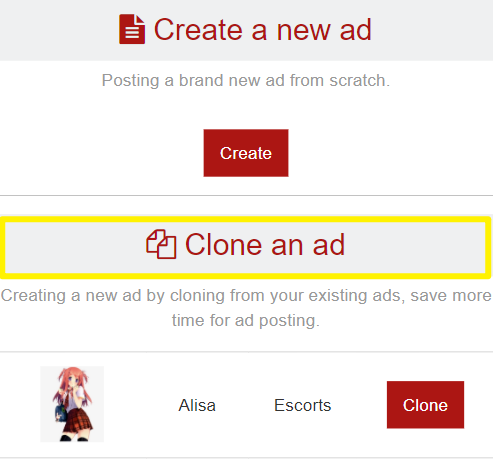 Clone Profile
Creating new profile by cloning from your existing profiles, save more time for ad posting.
Nearby Angels
Users are able to search angels near their locations. Your profile will be standed out from others and get the maximum views.
Secure and easy payment
Publish your advertisements by credit card, master card, prezzy card, visa debit card, union pay card and online bank transfer.
VIP Escorts
VIP Escorts receive on average 200 times as much booking requests than free members:
Your entry appears on top of non-paying members (in all search results and in your city and country listings)
You will be listed on our homepage
VIP Tag in your profile